6th & 7th Floors – Each with A Guest Room with Semi Open Air Bath, Japanese Style Bed + Terrace
Picturesque scenery from relaxing guest room with private hot spring facility.
Magnificent sights of our garden and fresh air all to breathe.
Beautiful panoramic vistas from your own bath,
and serene night landscape from your bed will bring unforgettable experience.
Indulge yourself in your private space without reserve and enjoy the best comfort with semi open air bath from the original hot spring source and the spacious terrace.
We promise you will forget the passing of time.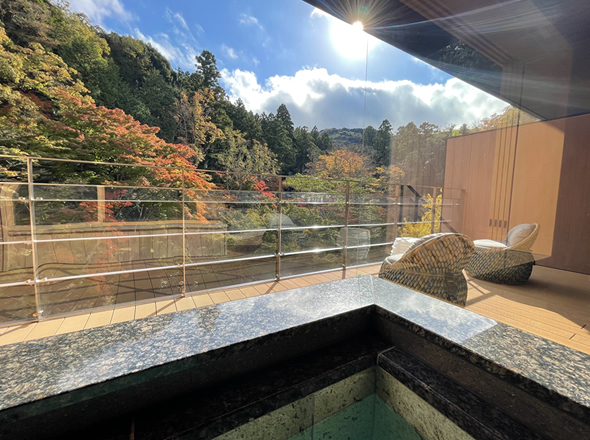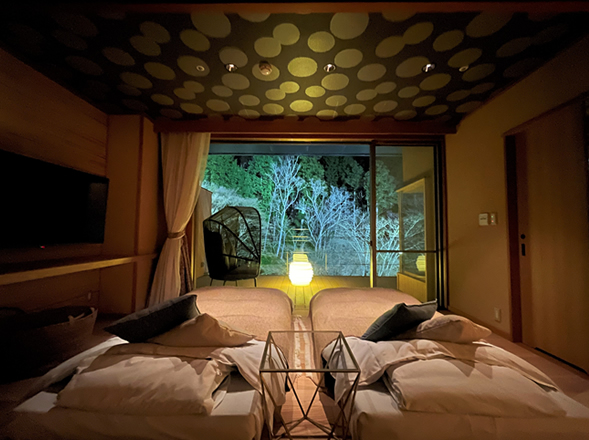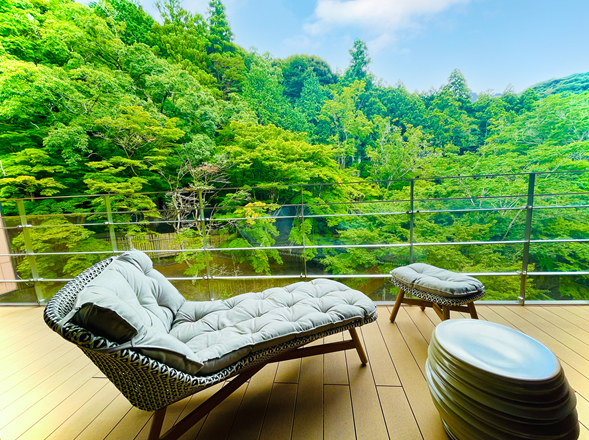 Wi-Fi is available in all rooms.
Semi open air bath is drawn from the
hot spring source
.