6th・7th floor:Room with terrace, panoramic internal bath
One side of the green spreading
in front of you,
luxurious time refreshingly scented.
Wood deck The refreshing
fragrance of the trees you
see from the terrace is fresh.
You can enjoy unusual space such as
reading while sitting on
the terrace where majestic
mountains jump in front of
you.Guest room view The view
from the bath (inner bath) is
pleasant for bathing while
being enveloped by the open-air
magnificent natural forest and outside air.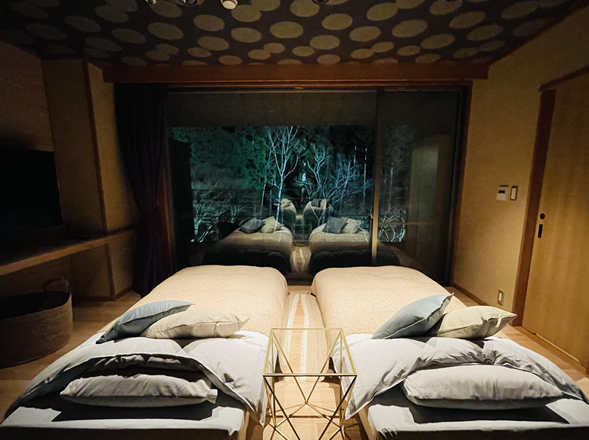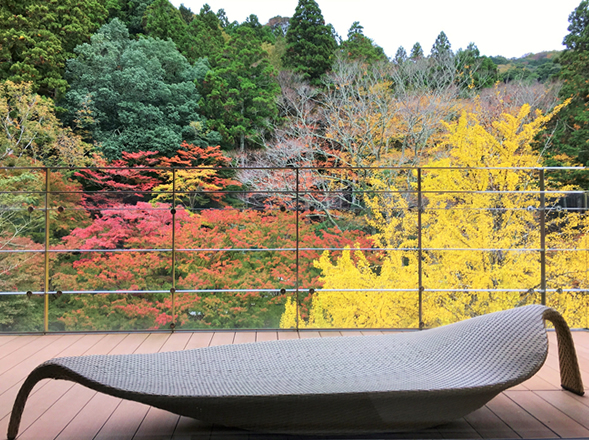 Wi-Fi is available in all rooms.
The bath in the room is not a hot spring bath.
Non-smoking room.
(Upon request your room will be deodorized.)