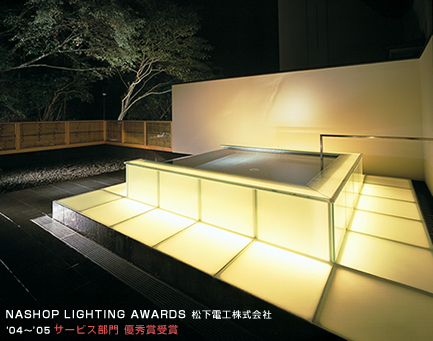 Soaking in the brilliant open-air bath,
you can refresh your body and spirit.
The Open-Air Bath designed by space/
interior designer, Hisanobu Tsujimura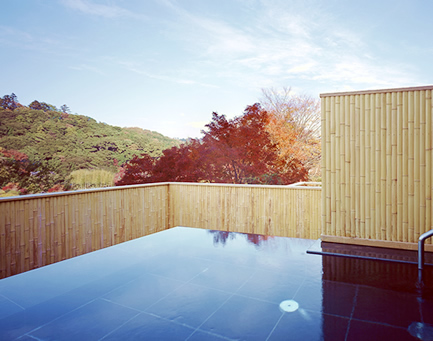 Soaking in the open-air bath leads from
the indoor bath, you can enjoy
the sun setting over Mt. Daruma.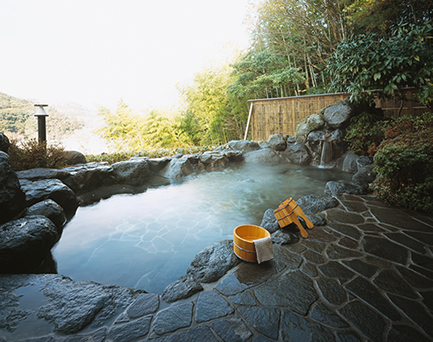 Listening to the bells of Shuzenji Temple,
you will appreciate the nature.

Bathing in the forest by day,
looking up the
star-filled night sky,
you will be able to relieve
your fatigue in the nature.
The open-air bath can not be used by our renewal construction
for a few months from
early September in 2018.
Thank you for your cooperation and understanding.
Charter Fee : 2,000 Yen per 40 min.
Reservations can be made upon check-in.
Temperature
61.2℃ at the source
Quality
alkaline simple hot spring
Efficacy
nerve pain, aching muscle, excessive sensitivity to cold, hemorrhoid, relieving fatigue,
stiff joints, quick recovery from illness